Tens of thousands of people reportedly took the streets of Hong Kong Friday after a 22-year-old student died following a mysterious fall near the vicinity of a protest site.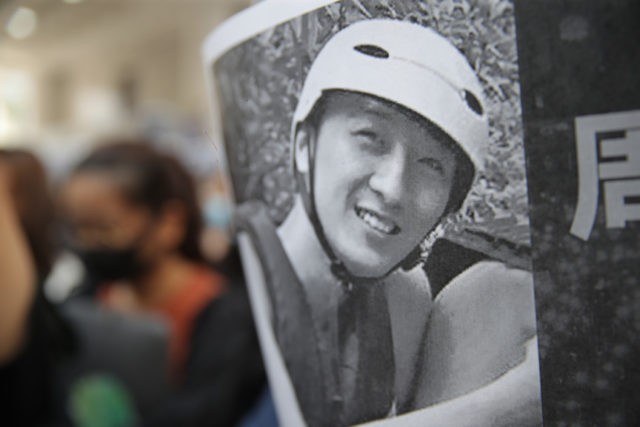 Chow Tsz-lok fell from the third to the second floor of a car parking building on Monday and spent the week in intensive care. He endured two surgeries before dying on Friday morning, reportedly of cardiac arrest.
There are no official reports identifying Chow as a protester or explaining his presence at the car park with, for example, a car belonging to him present at the facility. Police have also offered no explanation for his fall. The car park released surveillance camera footage that did not show the moment of the fall, providing no more clarity to the situation.
Police were subduing a pro-democracy protest in the general vicinity of the parking lot in Tseung Kwan O on Sunday, leading many to believe that Chow was fleeing clouds of tear gas when he ran into the parking lot and fell a story down, smashing his head on the concrete. An unnamed first responder reportedly said Chow had indeed fled tear gas. Protesters have also accused police of blocking first responders in an ambulance from getting to Chow in time to save him.
Chow was a second-year student at the Hong Kong University of Science and Technology (HKUST) studying computer science.
Hong Kong broadcaster RTHK reported that "tens of thousands" gathered across the city on Friday night to mourn Chow and demand answers from the police. The protests in Chow's name were peaceful, consisting largely of memorials in his name and marching and chanting. Protesters reportedly flooded the car park where he fell with paper cranes, a symbol of peace, and created a makeshift memorial of flowers and candles.
Mourners similarly decorated the hall of the hospital where Chow died with paper cranes and flowers.
Continue: Breitbart.com