(Natural News) The very same "medical journal" that infamously retracted Dr. Andrew Wakefield's autism study for supposedly being "flawed" has more recently decided to publish a ridiculous new paper that claims "eliminat[ing]whiteness" is the only way to solve the societal "problem" of racism.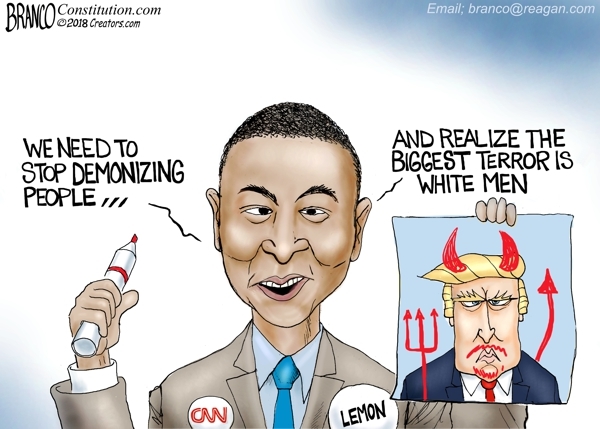 This book review published by The Lancet asserts that "white Americans continue to mobilise to maintain or extend the exclusive advantages whiteness offers those who can become white" – a gobbledygook string of virtue-signaling nonsense that implies whiteness is something a person can "become" in order to gain "exclusive advantages" afforded only to people with white skin.
Though there's not a shred of evidence anywhere in the world to support this dastardly notion, The Lancet apparently thinks it's "scientific" enough to publish, once again proving that The Lancet is the National Enquirer of "science" journals.
Written by Rhea W. Boyd, a "Minority Health Fellow" at the Harvard T.H. Chan School of Public Health, this review is in reference to a 2019 book entitled, Dying of Whiteness, written by Jonathan Metzl, the thesis of which contends that "right-wing backlash policies have mortal consequences – even for the white voters they promise to help."
A professor of Sociology and Medicine, Health, and Society at Vanderbilt University, Metzl, a white-looking male, attempts to make the argument that white people are self-sabotaging themselves by supporting President Donald Trump and his policies, which Metzl believes are centered around "racial resentment" and the desire among whites to "maintain an imagined place atop a racial hierarchy."
"From expansive gun legislation to broad divestment in government programmes, Metzl characterizes white liberties that endanger white lives or imperil white futures as 'dying of whiteness,'" reads Boyd's assessment of Metzl's viewpoints as published in The Lancet.
Boyd actually believes that Metzl's aggression against whites is too soft and needs to be more anti-white
While Boyd, a black life who works at Harvard's "Office of Diversity and Inclusion," agrees with Metzl's anti-white racism, she's of the persuasion that it doesn't go far enough in condemning white people for having white skin.
Continue: Naturalnews.com