Authored by Eric Zuesse via The Strategic Culture Foundation,
Jon Hellevig posted on January 16th at The Saker, "Capitalism in America: How a Dismal Decimal is Robbing Americans Blind" the most extensive and up-to-date compendium anywhere, of data on economic inequality in America, and one fact especially stands out from it: "Today Top 1% are losers compared with Top 0.1% – the Dismal Decimal – who are where the music plays. Top 0.1% now holds as much wealth as Bottom 90% combined."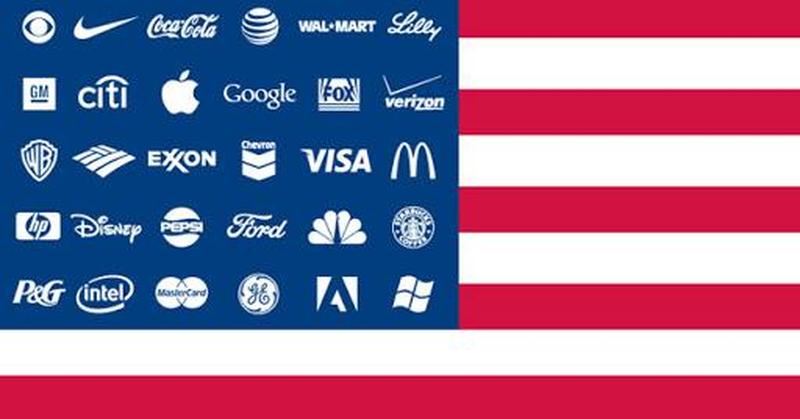 These top 0.1% people also donate the lions' share of the money that finances political ads and organizations for their candidates and against the candidates who are financed instead by the other Party's billionaires. Any candidate who isn't backed by the billionaires of any Party is a rarity and (except for the independent Bernie Sanders, who is truly an exception) has no realistic chance of winning or keeping a seat in Congress.
That drastic inequality of wealth in America — "Top 0.1% now holds as much wealth as Bottom 90% combined" — is calculated by Deutsche Bank, in their January 2018 study "U.S. Income and Wealth Inequality". Here's more from that study:
On page 3 is shown that U.S. is comparable to Chile, Israel, Mexico, Portugal, and Turkey, as being at the top of the nations studied, in "inequality in household disposable income."

On page 6: "A record high 30% of households have no wealth" in the United States.

On page 7: All-time high median net worth in constant dollars was 2007, at $119,000, declined to $67,000 in 2010, and rose to $78,000 by 2016.

On page 8: "U.S.: Top 0.1% owns as many assets as the bottom 90%"

On page 10: U.S. has higher income-inequality than any other OECD nation.

On page 11: Income-inequality is rising faster in U.S. than any other OECD nation.

On page 15: Top 1% in pre-tax income in the U.S. in 2014 was $1.3 million+.

Top 0.1% was $6 million+.
So: if the top 0.1% in income in America are also the top 0.1% in wealth in America, then the individuals in America who draw $6 million+ annual income own as much as do all 90% who aren't in the top 10%.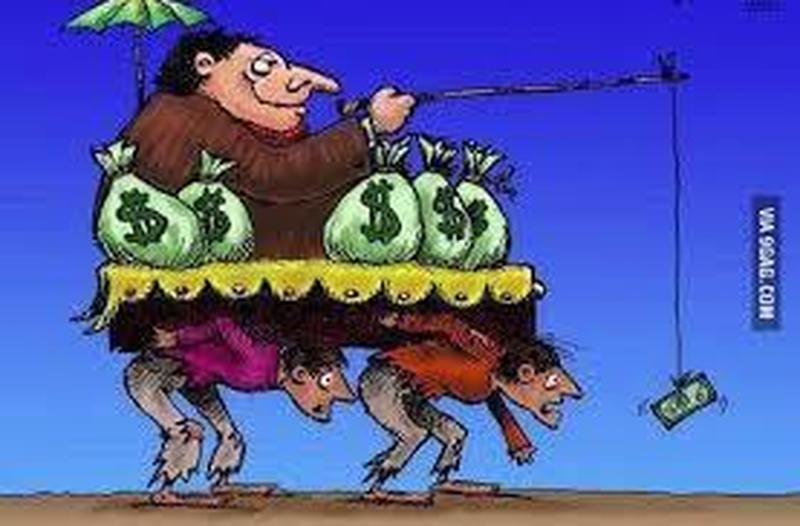 When a nation's billionaires control not only its mega-corporations but its government, that small group — who do business with one-another — constitute a national dictatorship which is just as bad as in feudal times when a tiny aristocracy (who also did business with one-another) controlled the government and were a collective dictatorship over the entire nation's population. A king isn't required in order for there to be a dictatorship. Most dictatorships are aristocratic, not monarchical. Furthermore, in almost all monarchies, the king represents, and comes from, his class — the aristocracy. A collective dictatorship is no better, or worse, than is a one-person dictatorship.
There are, according to the latest count by Forbes (as of 2019), 607 billionaires in the U.S., and these people include, for example, Jack Dorsey who controls Twitter, and Eric Schmidt and John Doerr who mainly control Google, as well as Mark Zuckerberg who controls Facebook. Of course, Bezos, Buffett, the Waltons, the Kochs, and hundreds of others, are also among these 607: but, still, it's this group of people (plus perhaps a hundred of the mere centi-millionaires) who actually control mega-corporate America including its government — they also hire and control millions of employees and other agents such as law firms and lobbyists — and the other 330 million Americans do not possess such control, but instead only work for them, and sell to them, and buy from them, and view the world through their media. Most importantly, the other 330 million Americans receive their television and radio and newspaper and magazine 'news' from the country's billionaires, and vote for the U.S. President and members of Congress on the basis of that news, which is virtually entirely filtered by appointees of these 607 people, not only as being controlling owners of the media but as being (controlling) the largest advertisers in all of the major media. The largest advertisers participate, with the media-owners, in controlling the media. It's all the same group of fewer than a thousand individuals, who collectively control America.
Continue: Zerohedge.com