As the suspected death toll attributed to COVID-19 vaccines rises around the world, with dozens already reported in the US and Norway, California health officials have asked health-care providers in the state to immediately stop administering a batch of Moderna COVID-19 jabs after an "unusually high number" of adverse reactions were linked to it, according to RT.
On order of State epidemiologist Dr. Erica S. Pan and the California Department of Public Health, the vaccines should be shelved until a proper investigation can be conducted. The lot in question is Moderna Lot 041L20A.
#BREAKING from @CAPublicHealth : Vaccine providers have been recommended to pause the administration of a specific lot of the #Moderna #COVID19 vaccine due to possible allergic reactions that are under investigation. pic.twitter.com/cQCZeqm3ye

— Shawna Khalafi (@ShawnaKhalafiTV) January 18, 2021
More than 330,000 doses from this lot have been distributed to 287 providers across the state.
The shipments arrived in California between Jan. 5 and 12.
All of the reactions appear to be tied to a single community clinic that was administering the batch. The clinic reportedly closed for several hours after a string of adverse reactions occurred.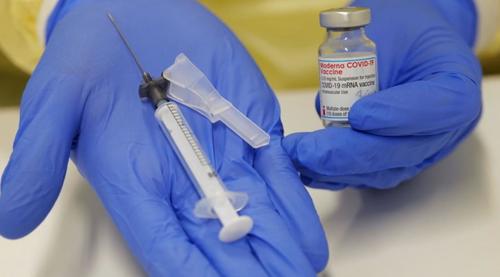 California has confirmed nearly 3MM COVID cases as of Monday morning,
California COVID-19, By The Numbers:

🔹 Confirmed cases to date: 2,942,475
🔹 Note: Numbers may not represent true day-over-day change as reporting of test results can be delayed

More information at https://t.co/TLLUGx7imH. pic.twitter.com/bYSD41PQRL

— CA Public Health (@CAPublicHealth) January 18, 2021
Officials on Wednesday announced a major expansion of vaccination eligibility guidelines, allowing all residents 65 and older to more quickly qualify for COVID-19 vaccinations. As far as numbers go, more than 330K doses from the same Moderna vaccine batch have been distributed to 287 providers across the state, but this is the first time that health authorities have received reports detailing adverse reactions associated with the lot.
Continue: Zerohedge.com