uthored by Ray McGovern via ConsortiumNews.com,
On Friday The New York Times featured a report based on anonymous intelligence officials that the Russians were paying bounties to have U.S. troops killed in Afghanistan with President Donald Trump refusing to do anything about it. The flurry of Establishment media reporting that ensued provides further proof, if such were needed, that the erstwhile "paper of record" has earned a new moniker — Gray Lady of easy virtue.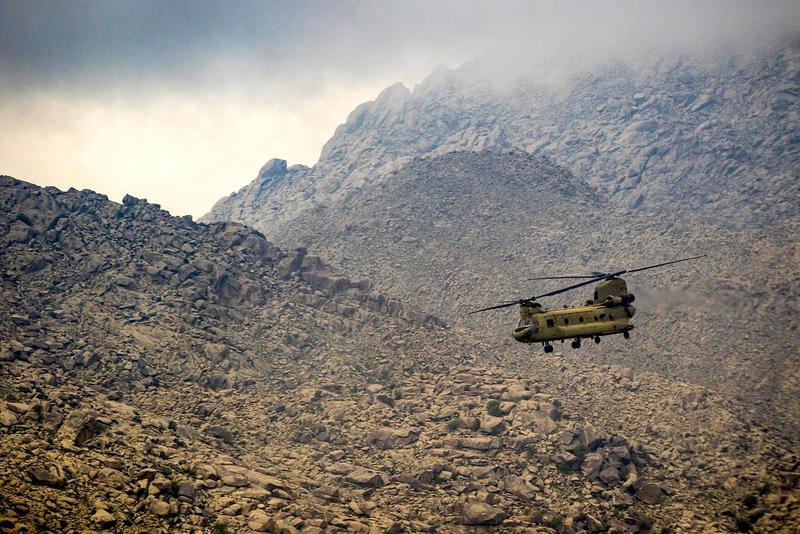 Over the weekend, the Times' dubious allegations grabbed headlines across all media that are likely to remain indelible in the minds of credulous Americans — which seems to have been the main objective. To keep the pot boiling this morning, The New York Times' David Leonhardt's daily web piece, "The Morning" calls prominent attention to a banal article by a Heather Cox Richardson, described as a historian at Boston College, adding specific charges to the general indictment of Trump by showing "how the Trump administration has continued to treat Russia favorably." The following is from Richardson's newsletter on Friday:
— "On April 1 a Russian plane brought ventilators and other medical supplies to the United States … a propaganda coup for Russia;

— "On April 25 Trump raised eyebrows by issuing a joint statement with Russian President Vladimir Putin commemorating the 75th anniversary of the historic meeting between American and Soviet troops on the bridge of the Elbe River in Germany that signaled the final defeat of the Nazis;

— "On May 3, Trump called Putin and talked for an hour and a half, a discussion Trump called 'very positive';

— "On May 21, the U.S. sent a humanitarian aid package worth $5.6 million to Moscow to help fight coronavirus there. The shipment included 50 ventilators, with another 150 promised for the next week; …

— "On June 15, news broke that Trump has ordered the removal of 9,500 troops from Germany, where they support NATO against Russian aggression. …"
Historian Richardson added:
"All of these friendly overtures to Russia were alarming enough when all we knew was that Russia attacked the 2016 U.S. election and is doing so again in 2020. But it is far worse that those overtures took place when the administration knew that Russia had actively targeted American soldiers. … this bad news apparently prompted worried intelligence officials to give up their hope that the administration would respond to the crisis, and instead to leak the story to two major newspapers."
Hear the siren? Children, get under your desks!
The Tall Tale About Russia Paying for Dead U.S. Troops
Times print edition readers had to wait until this morning to learn of Trump's statement last night that he was not briefed on the cockamamie tale about bounties for killing, since it was, well, cockamamie.
Late last night the president tweeted: "Intel just reported to me that they did not find this info credible, and therefore did not report it to me or the VP. …"
Intel just reported to me that they did not find this info credible, and therefore did not report it to me or @VP. Possibly another fabricated Russia Hoax, maybe by the Fake News @nytimesbooks, wanting to make Republicans look bad!!! https://t.co/cowOmP7T1S

— Donald J. Trump (@realDonaldTrump) June 29, 2020
For those of us distrustful of the Times — with good reason — on such neuralgic issues, the bounty story had already fallen of its own weight. As Scott Ritter pointed out yesterday:
"Perhaps the biggest clue concerning the fragility of the New York Times' report is contained in the one sentence it provides about sourcing — "The intelligence assessment is said to be based at least in part on interrogations of captured Afghan militants and criminals." That sentence contains almost everything one needs to know about the intelligence in question, including the fact that the source of the information is most likely the Afghan government as reported through CIA channels. …"
And who can forget how "successful" interrogators can be in getting desired answers.
Russia & Taliban React
The Kremlin called the Times reporting "nonsense … an unsophisticated plant," and from Russia's perspective the allegations make little sense; Moscow will see them for what they are — attempts to show that Trump is too "accommodating" to Russia.
Continue reading: Zerohedge.com