Capitol Hill Baptist Church is suing Washington, D.C., for restricting worship services over coronavirus concerns while allowing large groups to roam the city's streets and camp on sidewalks and in parks.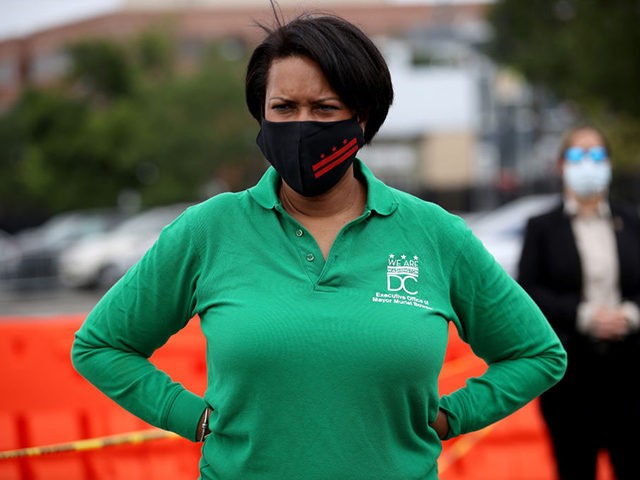 For months the streets of Washington, D.C., have been filed with social justice protesters. Some have destroyed property, looted businesses, and injured police officers sworn to protect the public. But Mayor Bowser has clamped down on other gatherings including church services, which must limit the number of people in attendance, as part of the effort to prevent the spread of the coronavirus.
Why do Christians gather? We believe this is core to who we are as a church.https://t.co/9EIJJId2cu

— Capitol Hill Baptist Church (@chbcdc) September 23, 2020
Mark Dever, the pastor at Capitol Hill Baptist — a 1,000 member congregation — argues in the lawsuit that Bowser's restrictions are unconstitutional by infringing on citizens' rights to assembly and exercise religion that are protected under the First Amendment of the Constitution.
The D.C. restrictions currently allow only 100 people to gather inside a church or fewer, depending on the size of the building.
Christianity Today reported on the lawsuit and the church, noting that while other churches have challenged lockdowns, most prominently in California, Dever's church does not have online services and provides just one service for all members to attend in person, as dictated by their doctrine:
As noted in the lawsuit filed Tuesday, "Gathering as one church in a single worship service is an essential component of [Capitol Hill Baptist]'s exercise of religion."

Capitol Hill Baptist canceled services from mid-March through early June. At that point it began meeting in a field beside a fellow Baptist congregation in Virginia.

On Tuesday, Capitol Hill Baptist, which has not publicly addressed the suit, posted a clip about the importance of church gatherings.
"Ultimately, the church is not something we want to be in as a building," Dever, speaking from the empty sanctuary in the spring, said. "It's a people we want to be with. That's why we Christians always gather, so that we can be with the people of God and do the things that Jesus has called us to do."
Continue: Breitbart.com