The two anti-Kyle Rittenhouse protesters who were arrested outside of the courthouse in Kenosha, Wisconsin, have been charged with multiple misdemeanors and one felony.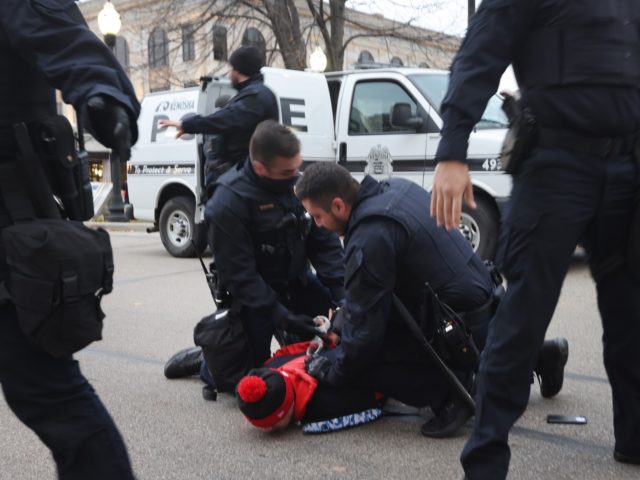 According to documents from the Kenosha County Sheriff's Department, the two individuals arrested on Wednesday, Anthony Chacon and Shaquita Lashia Cornelious, were charged with disorderly conduct and resisting a police officer, both misdemeanors. Chacon was also charged with felony bail jumping. In January of this year, Chacon was also charged with felony substantial battery with the intent to commit bodily harm.
NOLO defines bail jumping as the "defendant failing to show up in court (thereby forfeiting bond) and then failing to surrender within a set time period."
Breaking: One of the violent anti-#Rittenhouse protesters arrested outside the #Kenosha courthouse is Anthony Angel Chacon. He was charged with battery, resisting arrest, disorderly conduct & bail jumping on both a felony & misdemeanor. https://t.co/xbRUbWlTbk pic.twitter.com/6mgEoRxuQb

— Andy Ngô 🏳️‍🌈 (@MrAndyNgo) November 18, 2021
"Chacon has been charged numerous times before. In September of 2019, Chacon was charged with making terrorist threats, a felony, and disorderly conduct (use of a dangerous weapon," noted the Post Millennial. "The felony charge was dismissed in January of 2020, according to court records."
"In September of 2020, Chacon was charged with disorderly conduct and released," it added.
Continue: Breitbart.com