Authored by Michael Snyder via The Economic Collapse blog,
I can't understand why anyone would still want to live in California. Yes, there are lots of high paying jobs and the weather is very nice, but crime is completely and utterly out of control. As you will see below, a new report that has just been issued is warning that violence in the state has now reached "epidemic" levels. The police are doing what they can to try to contain the violence, but at this point they are vastly outnumbered by the predators. Sadly, this is the end result of literally decades of cultural rot, and what is happening in California is going to happen to the rest of the nation if we do not take urgent action to turn things around.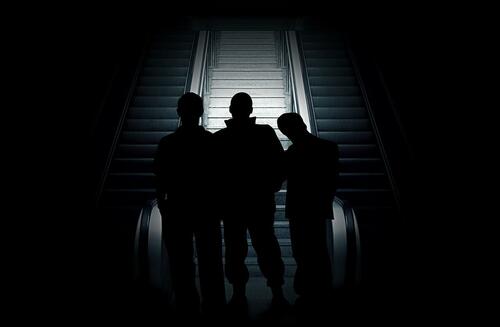 Originally, I was going to write about something else today. Tens of thousands of rail and port workers were threatening to go on strike, and this could definitely cause some substantial economic disruptions…
America is bracing for chaos as tens of thousands of railway, port, and hospital workers look set to strike over the winter – plunging the country into further disruption.

As many as 60,000 railway workers, 15,000 nurses, and 22,000 West Coast port workers are plotting mass walkouts as they seek better working conditions.

Several US freight railroads said they were preparing for widespread strike and service interruptions Friday, a deadline set by two holdout labor groups in protracted talks with railroad carriers about better benefits.
But even though these strikes could cause severe short-term problems, they will eventually be resolved.
[ZH: And were resolved right before the strike was set to take place]
So in the greater scheme of things, they really aren't a major concern.
On the other hand, our cultural decay is a massive ongoing crisis that isn't going to go away.
As I mentioned earlier, a brand new report that was just released is warning that violence in the state of California has risen to "epidemic" levels…
The Golden State is losing its luster. A troubling new report labels physical and sexual violence in pandemic-era California a statewide "epidemic." To put it simply, violence is on an alarming rise.

According to the new annual report from the California Study on Violence Experiences across the Lifespan (CalVEX), violence statistics have seen a significant increase since COVID-19 emerged. The report, conducted by scientists at the University of California San Diego School of Medicine, reports more than one in six Californians (18%) experienced either physical or sexual violence in just the past year.
If you live in one of the biggest cities in California, this isn't news to you.
Once upon a time, the state was a place of great beauty and great tranquility, but now it has been transformed into a crime-infested hellhole.
I was particularly alarmed by the numbers on sexual violence in this new report…
While more than 1.5 million adults in California admit to committing acts of sexual violence in the past year, men were more than two times as likely as women to report that they perpetrated sexual violence and intimate partner violence.

Women also showed greater mental health impacts and life disruptions due to violent experiences, with 82 percent of women reporting anxiety or depression as a result of physically aggressive, coercive or forced sexual behavior.
Of course much of this violence is being fueled by illegal mind-altering drugs.
Some of these drugs are so immensely powerful that they literally put people into catatonic states for an extended period of time…
Can anyone explain to me why Democrat voters enjoy seeing this so much they just keep voting for more? pic.twitter.com/hq4unJn0S8

— 🗽🐷Piglosi's Peaks🗻🐘 (@StokingFreedom) September 13, 2022
I will never understand why people would willingly do that to themselves.
Today, we are facing the biggest drug crisis that we have ever seen in American history, and addicts will often do whatever it takes to get another fix.
Sadly, this is one of the factors that is contributing to skyrocketing rates of shoplifting all over the nation…
Continue Reading: zerohedge.com